Contact Me On FaceBook For More Information or To Schedule An Appointment

Or Contact Me By Phone or Regular Email If You Are Local To Barrie, Ontario, Canada

Link with me on LinkedIN


To order a session directly, no matter what your circumstances financially - this link will allow you to say yes to whichever form of distant energy session you would prefer.
Your payment will advise me to set a time and I will contact you for further instructions and transmission times and dates.
Thank You and Please Note: I do not prescribe medications or give diagnoses - all energy is directed to heal the whole body allowing inate wisdom to heal where it is required. I am merely the vessel of communication to allow that to happen. Thank You For Believing!!
Please scroll down for more information on FootFlexes' Services.

This Link will take you to another social site where you may contact me if you see I am "ONLINE".
Reflexology, Reiki, BodyTalk
Mission: To Ease Stress In Life - One Sole At A Time
FootFlexes Online Business Card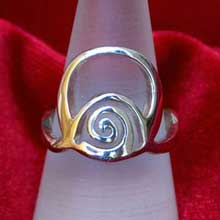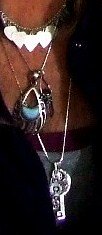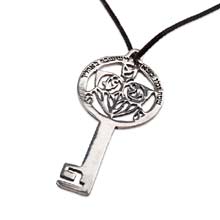 Ka Jewelry By Symbolic Meaning

Awards:
Reflexology Association of Canada Certification and Membership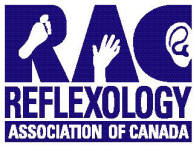 Like My FaceBook Page

Or Call Me For Mobile Sessions (Corporate or Personal)
In Home (Mine or Yours and even where you Work)
Therapeutic and Relaxing Reflexology Sessions, combined, upon request, with Scrapbooking Parties, Corporate Functions, Trade Shows to facilitate your complete stress free environment.
Email footflexes@gmail.com
Gift Certificates Available along with special donations to charitable events and silent auctions.
ABOUT ME Travelling Reflexologist.
I do 45 to 60 minute reflexology sessions in your home or mine. Ever go for a massage and then get all stressed out on the drive home?
Time to De-Stress and let your Body Communicate, Syncronize and Balance itself.... and it's time to just relax... In House Reflexology Sessions help you Communicate, Synchronize and Balance Your Body Systems to allow better health and vitality.
In House is Your House - call to book an appointment. All you have to lose is your stress
Phone 705.797.0489 Call me and I'd be happy to book your "in-home" reflexology session or day!
And if you dream of a full day of sessions for you and a couple of friends without having to go out into that cold winter weather coming up, then dream no more. Setting up a room in your home or workplace is easy and affordable when you book your "Sole Sister" Session at a special average rate of $40 per person. (Sole Sisters Day $200 - 4 people plus hostess = 5 happy Sisters. )
That's 5 full reflexology sessions beginning with a deluxe (dry) foot scrub and ending with relaxing reflexology deserts (massage and application of lotion or scented natural oils if you prefer) and would require 6 to 7 hours of time in your home for each group of 5.
It's a full day of fun and pleasure that makes the day as special as you and your "Sole Sisters"
And while everyone is waiting for their pampered sole session, perhaps you and your friends would like to enhance your reflexology sessions and day with some quality scrapbooking and treats and friendly chatter ....... is it time to get some of those family pictures in an album for posterity and at the same time - enjoy some down time with your gal pals? Weekends are great for get togethers and catching up on old times with friends.
For an additional fee of $35.00 per person I can facilitate my personal Scrapbooking Consultant to complement your day with a specail scrapbooking package tailored to your requests. It's a win win situation!!! Total $375 for 5 people to scrapbook and have reflexology sessions.
Single Sessions are always welcome as well - $55.00 per session "in-house" and you get to relax and curl up with that book or get back to work after I'm gone.
Or - Surprise me and just drop in at my home. Call to see if I am available - 705-797-0489 Walk-ins are always welcome if i am home. .....and I'll make room for you if you are in Barrie shopping, or out with the gals for a day of pamper, fun and plain ole letting the sole sisters and puppies get back to nature and holistic delights.......almost sounds like a decadent rub 'n tug for the sole........;-) Let's do it!!!
And Begininning January 1, 2012 - Footflexes will be offering full 45 minute ionic detoxification foot baths to further enhance your body's ability to rid itself of toxins. Sessions are $45 single and lots of packages available - just ask and you shall receive.
Special Corporate Rates also available at 5 sessions for $200 - treat your employees once a month for a job well done. And They don't even need to leave the office - I can set up in any small room available.
check out FootFlexes LinkedIn and FaceBook Profiles for more information or call me at
705-797-0489
Linda Ley Email footflexes@gmail.com






Active Search Results (ASR) is an independent Internet Search Engine using a proprietary page ranking technology with Millions of popular Web sites indexed.